LCHS runs a Pet Food Pantry Program that depends on pet food donations from the community.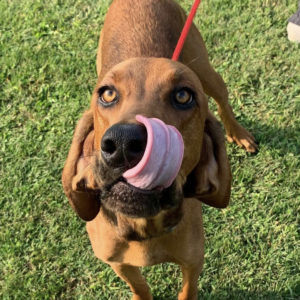 The mission of the Pet Food Pantry Program is to provide pet food assistance to people in need so they can keep their pets in their homes. 
How does the Pet Food Pantry Program work? 
LCHS partners with local businesses to collect dry or canned cat and dog food donations.  Businesses place bins in their store for the food donations and LCHS provides signage and volunteers to pick up the donations.
What kind of pet food can I donate? 
We accept any brand of pet food!  You can donate wet/canned pet food and dry pet food.  For dry pet food, we will accept open bags.  (We do 

not

accept open containers of wet/canned pet food.)
Where can I donate pet food?
Public donation sites include Granville Milling Company (Newark and Johnstown locations), Tractor Supply Company (Heath, Johnstown, and Pataskala locations), Petco (Heath location), and the LCHS shelter (825 Thornwood Drive in Heath).
Who benefits from this program?
 Community members in need of pet food assistance can come to the LCHS shelter where they are asked to show their ID at the front desk.  They are then provided with a bag of pet food for the month.  Pet food donations are also taken to Licking County Aging Partners (LCAP) for their "Meals on Wheels" recipients and to the distribution center of the Food Pantry Network of Licking County (FPN) for their food pantries.
Please consider giving dog or cat food to a family in need. Donations can be dropped off at the Licking County Humane Society (825 Thornwood Drive, Heath, OH 43056) during business hours.