Licking County Humane Society understands that people's pets are one of the bright spots in their lives and, in times of hardship, these pets may be their only bright spots. If we can continue to extend our outreach to pet owners in need, we can make a monumental difference in their lives. We can directly assist these pet owners in keeping their pets healthy and, therefore, we can keep their beloved family members in their lives. Because we are always looking for more ways to positively impact our community, we launched the Bright Spot Clinic on August 7, 2023.
One of the canine patients at Bright Spot Clinic, 8/28/23
The Bright Spot Clinic will typically be held on the first Monday of each month at the Salvation Army in Newark, Ohio (
250 E Main St, Newark, OH 43055)

. The Clinic will take place immediately after the Salvation Army's heavily attended free lunch, from 1 pm – 3 pm. This clinic will focus on wellness by providing pets vaccines and preventatives. Pet owners will not need an appointment and they are not required to pay for our services, though we will accept donations of any amount for treatment.
The Bright Spot Clinic is made possible in part by funding from the Kenneth A. Scott Charitable Trust and the Jay and Cheri Hottinger Care Fund.
The Bright Spot Clinic is designed to serve unsheltered pet owners living in Licking County; unfortunately, this population continues to grow and so their need for a wellness veterinary clinic grows as well.  We want to help this population keep their pets because we ardently believe that ALL people – including people who are trying to care for their pets but are unable to afford proper supplies and treatment – deserve a bright spot.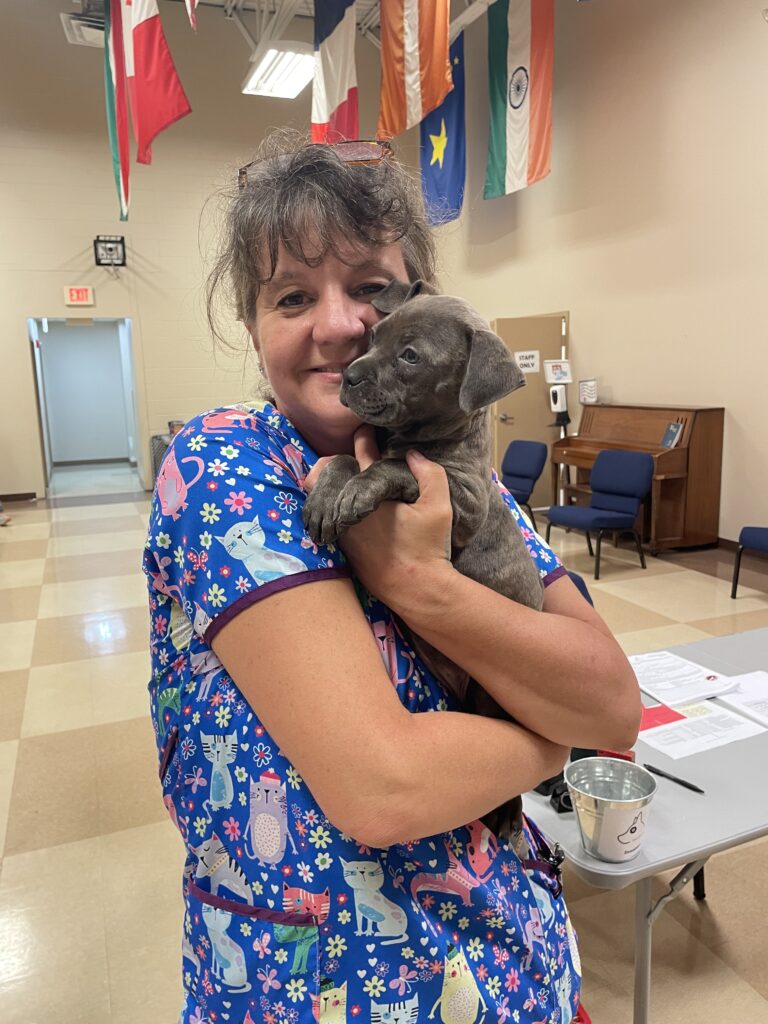 A member of the LCHS medical staff holding a Bright Spot Clinic patient, 8/28/23