Fur Ball
October 14 @ 5:00 pm

-

11:00 pm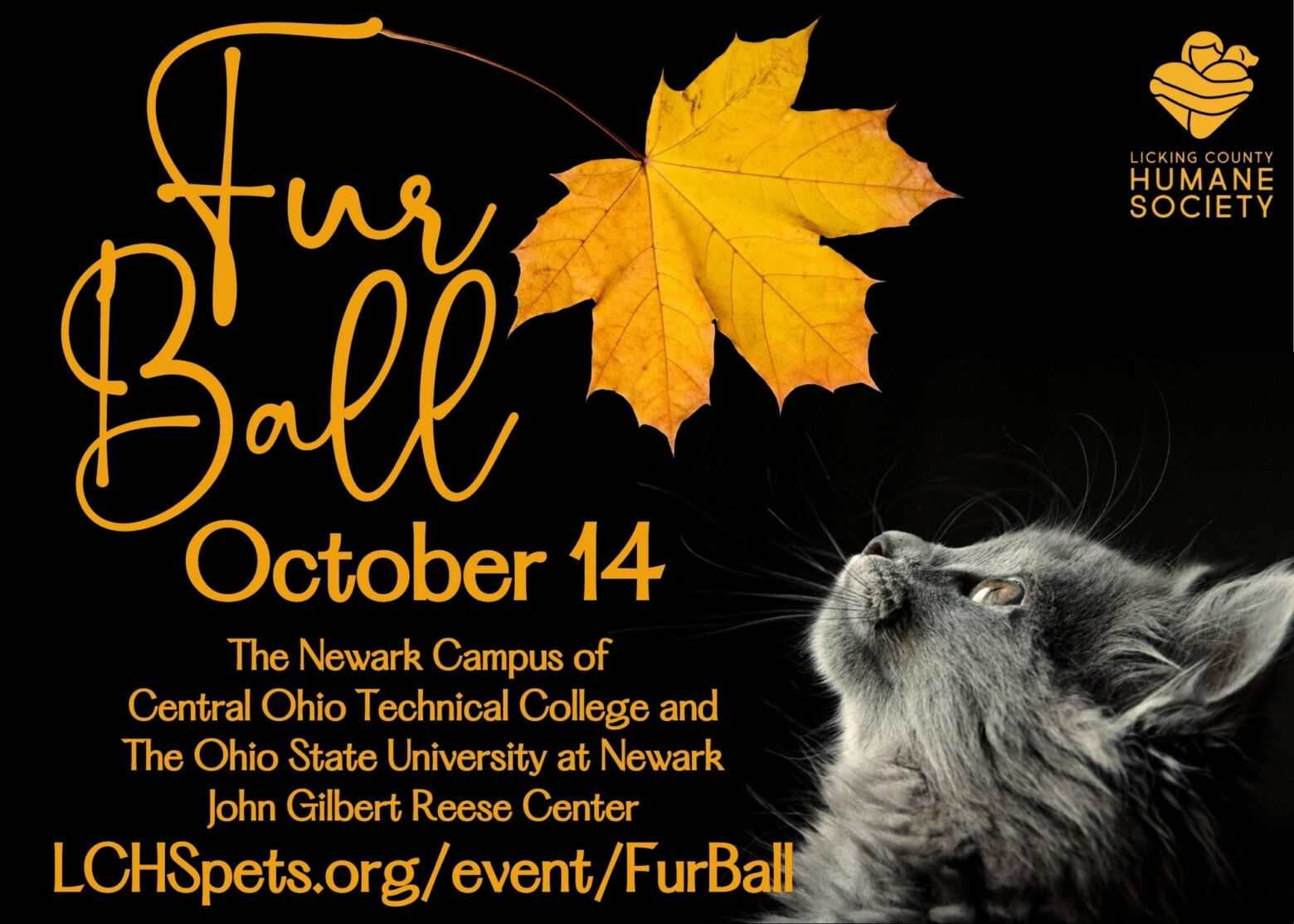 NOTE: ONLINE TICKET PURCHASING IS NO LONGER AVAILABLE as of September 29, 2023!
We are thrilled to be at the John Gilbert Reese Center on the Newark Campus of Central Ohio Technical College and The Ohio State University at Newark. Fur Ball 2023 promises to be an evening to remember!
The VIP (Very Important Pets) ticket includes entry into the VIP reception, complimentary champagne during the reception, and early access to the silent auction.
We are offering a buffet at this year's event.   There are three options for your main entree at the buffet: beef, chicken, or vegan.  *Please note that all three main entree options are gluten-free. 
Event Timeline:   
5:00 PM          VIP Reception
5:30 PM          Registration opens, cash bar, silent auction begins
6:30 PM          Dinner
7:15 PM          Interactive Program
8:15 PM          DJ & dancing
Unable to attend Fur Ball? CLICK HERE to donate instead! LCHS relies on the revenue from Fur Ball to operate our shelter, so we appreciate your support!
To purchase tickets only (NO sponsorship): OUR ONLINE TICKET PURCHASING IS CLOSED as of September 29, 2023.  If you wish to inquire about ticket availability, please call the shelter at 740-323-2100.
To become a Fur Ball sponsor: Please go to the bottom of this page to select the sponsorship level you wish to purchase. Please note: as of September 29, 2023, we have very few tickets left.  However, we will make every effort to provide tickets for companies/individuals who purchase a sponsorship after September 29.  If you purchase a sponsorship that includes Fur Ball tickets, please e-mail Kelley Smith at kelley@lchspets.org to check on ticket availability.  
Please note: Once you purchase your ticket, no actual ticket will be issued. When you arrive at the Fur Ball, please check in at the registration table.