The mission of the Pet Respite Program is to protect the bond between owners and their pets. 
No one should have to choose between losing a pet and receiving medical treatment. LCHS is here to help! Pet Respite Services of Licking County is a program designed to provide 30-60 days of foster care to pet-owning individuals who need medical care. Pet Respite provides a loving foster home for community members who do not have access to pet caregivers.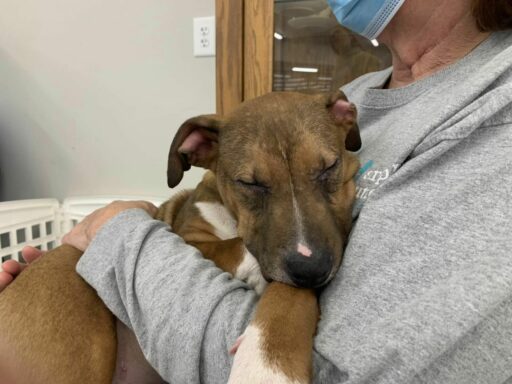 Details:
The pet owner must be 18+ years of age.
The owner must be either receiving medical treatment, hospitalized, institutionalized, or transitioning to assisted living with a set end date for respite care.
We CANNOT accept cases of temporary homelessness with no specific end date for respite care.
The Pet Respite Program is only for dogs and small pets (small mammals, reptiles, and clipped birds); we do not accept cats into the Pet Respite Program.
Placement does NOT always occur; for example, we may not have a foster available who has experience with a particular type of pet.
If placement is found, the pet owner or someone appointed on behalf of the owner must sign our Respite Boarding Contract.
Respite care is 30 days with one 30-day extension possible for a maximum of 60 days total; you must apply for the extension by day 23. 
At minimum, we need the name of the pet's veterinarian.  Ideally, our Community Outreach Coordinator would like to speak with the pet owner to create a health and behavioral profile for their pet(s).
If a dog does not have an up-to-date rabies and/or DH(L)PP vaccine, those vaccines will be provided by LCHS at cost to the owner before their pet is homed with one of our foster families.
All basic supplies (food, blankets, toys, crate) are provided by LCHS (dogs only) or by the owner.  The owner is responsible for supplying all items for their small (non-dog) pet.
Special supplies are to be provided by the owner (medications, special diet, any special bedding, etc.).
All dogs will be kept crated when their foster parent isn't able to supervise them.
There is a sliding scale suggested donation fee for respite care upon pickup of the pet.
Questions?  Contact Kaycie Yeager (Volunteer and Community Outreach Coordinator).